Servicing the West End and Greater Brisbane community since 1997.
Health. Wellness. Soul Service.
Bulk Herbs, Teas & Spices
We are Brisbane's largest retail herbal apothecary. We have prepared carefully handcrafted medicinal tea blends to support common health concerns. We are also proud to be Brisbane's most extensive liquid herbal extract dispensary open to the public.
Organic Food & Supplements
Walk into a huge health food pantry in the heart of West End! Organic, gluten free, vegan, low FODMAP, refined sugar free options across a variety of products and brands. We strive to select the best, most delicious products.
Go waste free with refillable items for your pantry and bulk cleaning products! Bring in your own containers to directly refill, or make use of community donated bottles and jars.
We have a fully qualified Naturopath on staff to assist in addressing common health concerns. Naturopathic medicine is a discipline to care for the physical, mental and soulful aspects of health.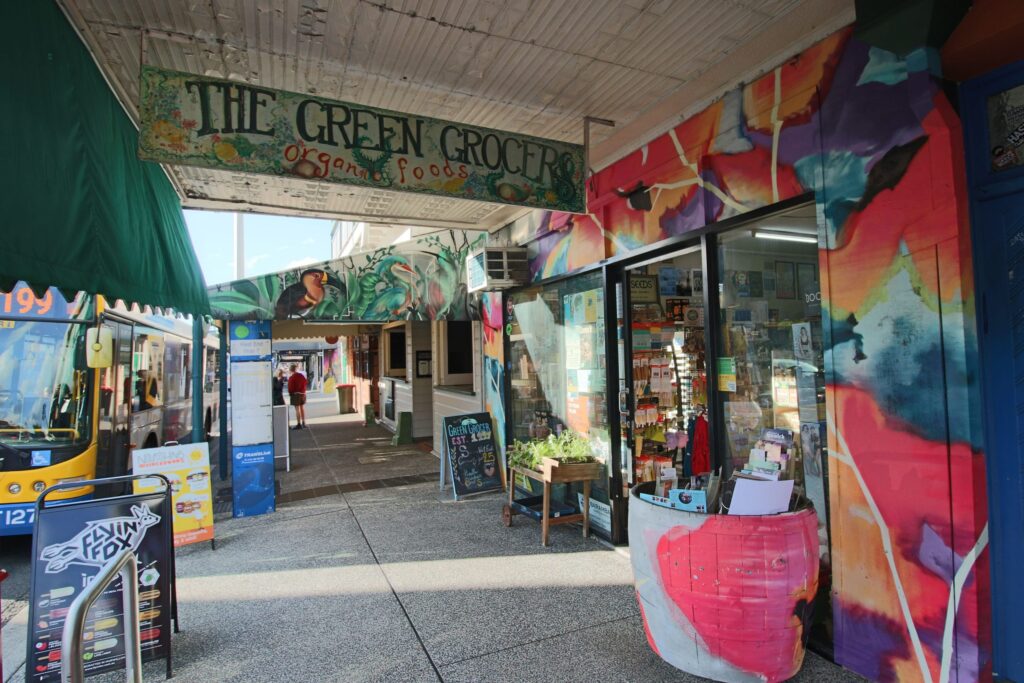 Welcome to The Green Grocer
For 23 years The Green Grocer has been the friendly local Health Food store on Boundary Street in West End. The Green Grocer stocks an array of products including bulk Organic Herbs, Teas and Spices. Supplements, Tonics and Tinctures. Almond Road G/F Bread. Organic drinks and juices. Natural skin care, make up and aluminium free deodorants plus more!
If you're looking for Brisbane's number 1 herbal dispensary and apothecary supplies store, then you've come to the right place. Stop by to check out our huge range of natural and organic products … or for some friendly naturopathic advice, we have qualified Naturopaths in store.